Mock human MRI scanner
The Biomedical Imaging Center's mock MRI looks just like a Siemens 3 Tesla MRI scanner, but it's made of wood. It offers researchers an opportunity to test research protocols or make sure human subjects are comfortable in a scanner before using time on one of BIC's 3 Tesla MRI scanners.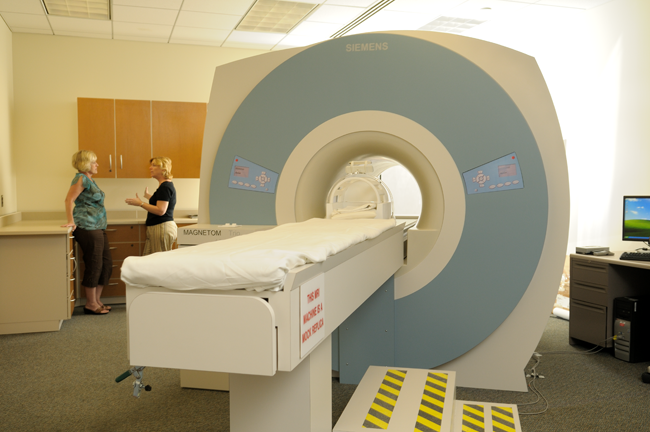 About the mock human MRI scanner
The mock magnet is used to screen subjects for claustrophobia and fit in the 3 Tesla Prisma or the Siemens Terra 7 Tesla MRI scanner. It can also be used for longitudinal and training studies.
All new mock magnet users must attend a short user training session with one of BIC's technologists. The mock magnet user guidelines will also be discussed during the training session.
To schedule your training appointment, please email BIC.
Note: Use of the mock magnet is free at this time. BIC reserves the right to bill users for halted MRI runs that are due to failure to screen subjects in the mock magnet.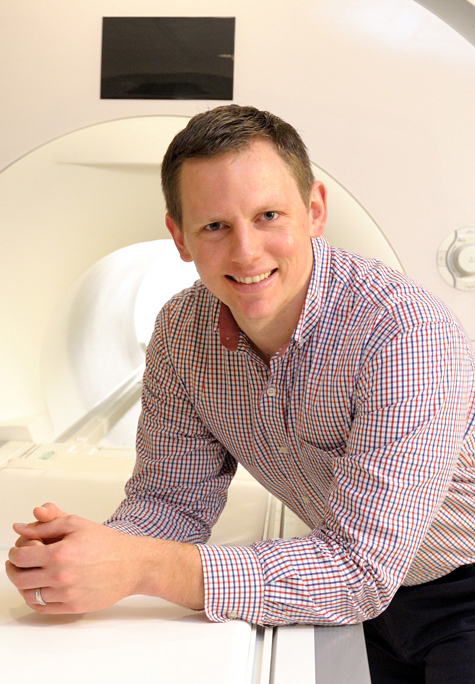 Aaron Anderson, Ph.D.
Job title Assistant Director
Email aandrsn3@illinois.edu
---
1215 Beckman Institute
;